23-Night Spice Route Voyage
Booking Dates
11/22/2019 through 05/27/2021
Travel Dates
11/22/2019 through 06/19/2021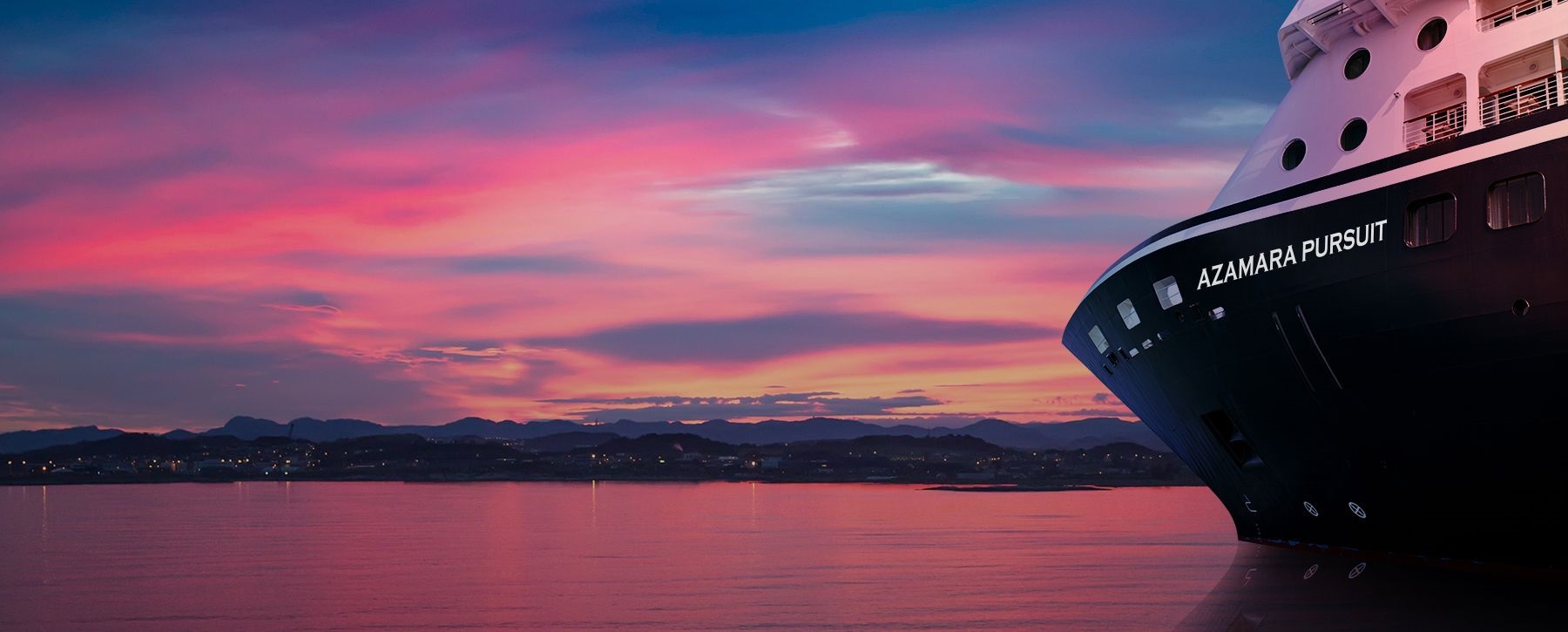 RETRACE AN EPIC JOURNEY IN ASIA, THEN SAIL THROUGH THE SUEZ CANAL
Follow the path of intrepid explorers and merchants on this voyage that traces the historic Spice Route. Start in Singapore—known as the Food Capital of the World, before spending three blissful days at sea discovering every onboard luxury.
Your first Sri Lankan destination is Hambantota, where you'll find stunning national parks such as Yala National Park, a real-life Jungle Book. Spend the next day in Colombo exploring historic winding streets and sipping the island's famous flavorful ceylon tea. We stay late so you can also visit the elephant orphanage or explore village life by bicycle. Rest up with an indulgent day at sea, then it's on to Cochin, India. Rise early so you can see fishermen casting their iconic massive Chinese fishing nets from the 14th century…and then sample the catch of the day after it's cooked right in front of you!
Next, a three-day crossing of the Arabian Sea brings us to Salalah, a lush desert oasis and site of rare frankincense trees. Then enjoy four days at sea for spa treatments, fine dining and wines, poolside lounging, live entertainment, and evening stargazing.
In Safaga, discover temples and tombs on the mighty Nile at Karnak and Luxor. A late stay in Aqaba means there's plenty of time to immerse yourself in the impressive ancient city of Petra and walk in the footsteps of Lawrence of Arabia at Wadi Rum.
Then it's a bucket-list cruise through the Suez Canal before arriving for a late stay in Jerusalem. Walk the Stations of the Cross or see some of the most celebrated shrines on earth, including the Western Wall and the Dome of the Rock atop the Temple Mount. Uncover Grecian riches in Heraklion—such as Knossos, the center of Minoan civilization—before your journey ends in Athens.
Itinerary
Destination
Pricing
Terms and Conditions
| Day | Description | View All |
| --- | --- | --- |
| Day 1 | Singapore, Singapore | Details |
| Day 2 | At Sea | Details |
| Day 3 | At Sea | Details |
| Day 4 | At Sea | Details |
| Day 5 | Hambantota, Sri Lanka | Details |
| Day 6 | Colombo, Sri Lanka | Details |
| Day 7 | At Sea | Details |
| Day 8 | Cochin, India | Details |
| Day 9 | At Sea | Details |
| Day 10 | At Sea | Details |
| Day 11 | At Sea | Details |
| Day 12 | Salalah, Oman | Details |
| Day 13 | At Sea | Details |
| Day 14 | At Sea | Details |
| Day 15 | At Sea | Details |
| Day 16 | At Sea | Details |
| Day 17 | Safaga, Egypt | Details |
| Day 18 | Aqaba, Jordan | Details |
| Day 19 | Suez Canal (Passage) | Details |
| Day 20 | Suez Canal (Passage) | Details |
| Day 21 | Jerusalem (Ashdod), Israel | Details |
| Day 22 | At Sea | Details |
| Day 23 | Heraklion (Iraklion), Crete | Details |
| Day 24 | Athens (Piraeus), Greece | Details |