Jordan: Women's Expedition
Booking Dates
07/02/2023 through 11/22/2024
Travel Dates
07/02/2023 through 12/02/2024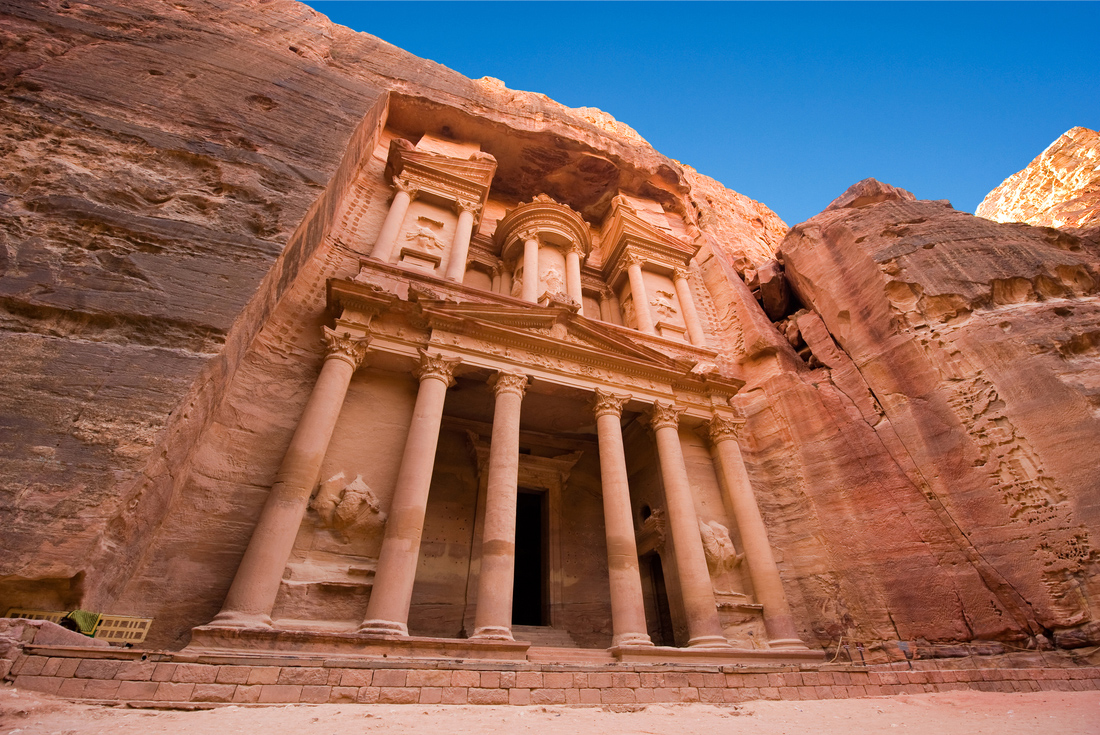 Jordan: Women's Expedition

Join an eight-day Women's Expedition in Jordan as we break the barriers of traditional tourism and discover sisterhood in this inspiring desert nation. Spend a night in Wadi Rum, learn the art of henna with Bedouin women and discover how it has been used for centuries. Relax at a female-only beach, float in the Dead Sea and visit stunning Petra. Learn about traditional marriage from a professional matchmaker, pick up local cooking tips from unsung experts, enjoy afternoon teas and chit-chat with local women. On this female-only adventure, travellers are granted access to a side of life seldom seen by tourists while developing a deeper understanding of Middle Eastern women – with full respect for their traditional cultural values.

Activities
Amman – Beit Sitti cooking class and dinner
Amman – City Tour
Amman – Tasting Tour
Amman – Meet with a Jordanian matchmaker
Jerash – Roman ruins
Wadi Rum – Henna with Bedouin women
Wadi Rum – Desert Jeep tour
Petra – leader-led tour of Petra
Petra – Petra second day visit (unguided)
Dead Sea – Swimming opportunity
Madaba – Al-Maghtas Bethany Baptism site
Dead Sea – Women-only resort visit
Madaba – St Georges Church
Mt Nebo – Site visit
Amman – Bani Hamida Women's Weaving Project
Highlights
Uncover a lesser-seen side of Jordan as you travel with an all-women group guided by a female tour leader and eat, sip tea and chat with local women along the way.
Take a cooking class at Beit Sitti, an inviting cooking school run by three sisters who carry on their grandmother's legacy and dedication to tradition. Hear their stories and help prepare a delicious meal.
Float in the salty waters of the Dead Sea, then visit a local beach resort that's only open to women on Saturdays. Hang out by the pool and say hello to the local ladies.
Experience the majesty and mystery of ancient Petra during a guided tour. The first glimpse of the Treasury from the narrow path of the Siq is simply unforgettable.
Drive through the remarkable desert landscapes of Wadi Rum, then take a look behind closed doors as local Bedouin women join you to share their knowledge of henna application – a truly special experience.
Pop in for a cup of tea at the home of a renowned Jordanian matchmaker where you'll learn about local marriage customs and how she pairs couples together.
| Day | Description | View All |
| --- | --- | --- |
| Day 1 | Amman | Details |
| Day 2 | Amman | Details |
| Day 3 | Wadi Rum | Details |
| Day 4 | Petra | Details |
| Day 5 | Petra | Details |
| Day 6 | Madaba | Details |
| Day 7 | Madaba | Details |
| Day 8 | Madaba | Details |